1968 - 1972
Private lessons with Norman Gadd (former Principal Percussion, NZ Symphony Orchestra)
Co‑timpanist, National Youth Orchestra of NZ [1971]
Percussionist, Band of the Royal NZ Air Force
Percussionist, Onslow Brass Band
1973 - 1976
Percussionist, 3rd Military District Band, Australian Army
Casual Percussionist: Melbourne Symphony Orchestra, Elizabethan Trust Orchestra, theatre orchestras, Australian Percussion Ensemble.
1976 - 1980
Principal Timpanist, West Australian Symphony Orchestra
Private Lessons with Karen Ervin (Los Angeles). [1978]
1981 (London)
Private Lessons with Michael Skinner, Michael Frye, Nicholas Cole, James Blades
Composition lessons with Leonard Salzedo
Performed with Bournemouth Symphony Orchestra
1982 - 1991
Freelance percussionist, composer/arranger & teacher in Melbourne; working with all major symphonic, chamber, contemporary and theatre organisations.
Teaching appointments at Melbourne Grammar School, Victorian College of the Arts, Defence Force School of Music, Conservatorium of Music (Melbourne University); University of Melbourne Institute of Education
Vocal study with Victoria Watson
Principal Percussionist, Australian Pops Orchestra
Conducting engagements for Victorian Arts Centre, Victorian College of the Arts
Artist‑in‑Residencies and workshops for a large number of schools and music camps in Victoria and NSW.
Inaugural Teaching Artist, Winterarts Program, Victorian Arts Centre.
1991-1993
Lecturer in Music Craft and inaugural Coordinator of Critical Studies, School of Music, Victorian College of the Arts.
1994 - 1995 (London)
Studied Flamenco and Sevillianas Dance with Paco Perez, Jacqui Witham, Eduardo Lopez (Talavera, Spain)
Studied Harmonic Chant with Jill Purce
Taught GSCE Composition and Percussion at The Heathland School, Hounslow
Computer Music Typographer at New Notations Ltd. Responsibilities included: Typesetting, midi translation, software support to customers.
1996 -1999
Lecturer in Performance-Related Studies, Composition and Percussion, Victorian College of the Arts School of Music
2000 - present
Freelance music typographer (New Notations, Camden Music, Trinity Music, Musonix)
Publishing and Technical Manager, Cala Records Ltd, London.
Appointed Tutor in Orchestral Conducting, Sibelius (computer music) and Percussion; Morley College, London, Sept. 2000. 2001: appointed to tutor Musicianship 1 and 2, in 2008 Orchestration, in 2010 Songwriting, in 2016 Composition.
2006: appointed Tutor in Music Techniques and Composition, Birkbeck College, University of London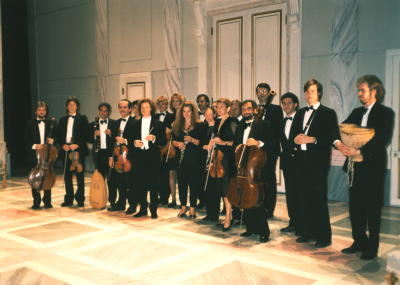 With the orchestra of the Comédie Française 1988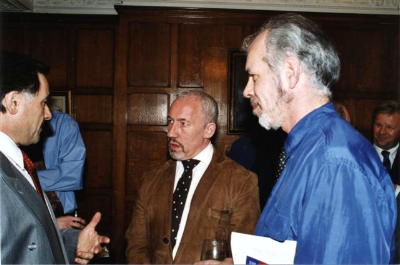 With Geoffrey Simon and Simon Callow at the
Classic Record Collector Awards 2001

With María-Luisa Rayan-Forero and Letitzia Belmondo
at the World Harp Congress, Dublin 2004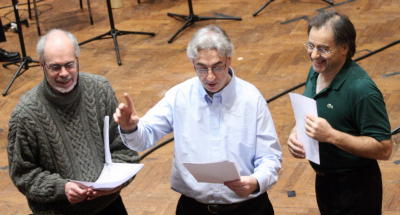 With Hugh Seenan and Geoffrey Simon at the recording
of Cala Records' Give It One CD 2007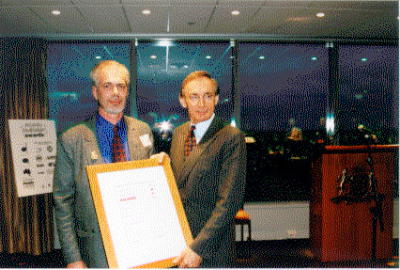 Presented with the Best Work by an Australian Composer award
by NSW Premier Bob Carr, Sounds Australian Awards 1998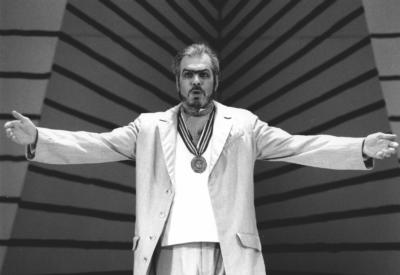 As Sarastro in The Magic Flute
Victorian College of the Arts Opera Studio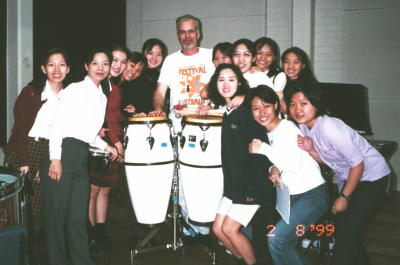 Percussion session for Taiwanese piano students
Victorian College of the Arts Summer School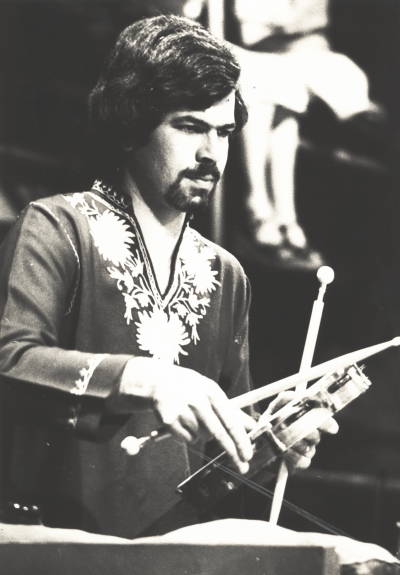 As percussion soloist with the West Australian Symphony Orchestra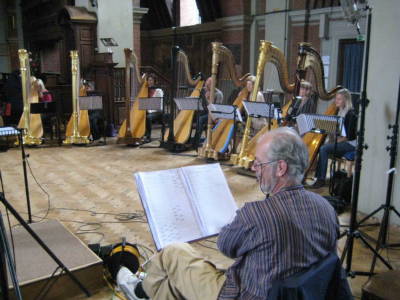 At the recording of Cala Records' The London Harp Sound CD